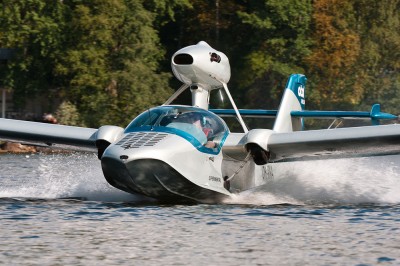 Services at Mänttä Aerodrome (in the planning)
Airport apron for airplanes
Hangars
Terminal building
Fuel station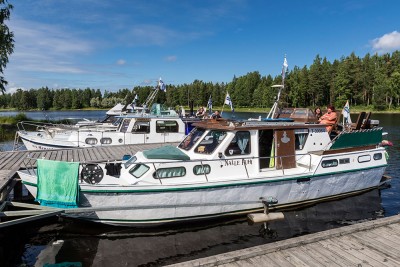 Myllyranta marina
Adjustable landing stages, shore area, spaces for boats of different sizes
Guest marina, also for waterplanes
Water, electricity, shower, restrooms, sauna
Covered barbecue area, fire place
Waste disposal area, sewage and faeces disposal
Winter storage
Fuel station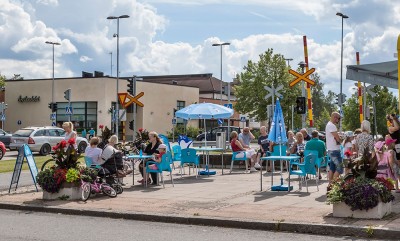 Services in the city center
Various services in the city center (2 km)
Grocery stores, various shops, restaurants and cafes, Alko liqueur store, accommodation facilities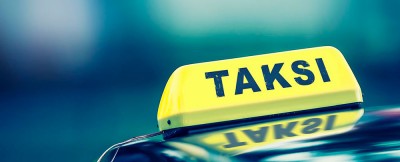 Taxi Mänttä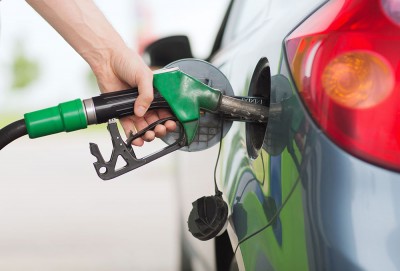 Teboil gas station (automat)
Teboil automated gas station (mogas) is only
600 m away.
Address: Valtatie 60, 35800 Mänttä.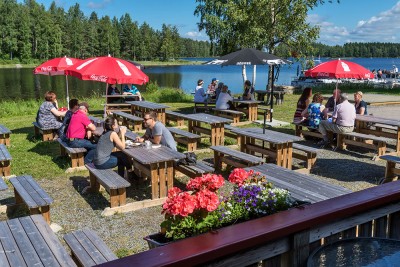 Restaurant and Cafe Veturitalli, Myllyranta
Lounaskahvila Veturitalli (Myllyranta 1,2 km)
This restaurant and café with 150 seats is located in an old locomotive hall right at the shore of lake Keurusselkä. Large assortment of pastry goods and cakes, alcoholic beverages, summer terrace. Different events and artists every Saturday evening during summer time.
Phone: +359 (0)40 685 7242
https://veturitallille.fi/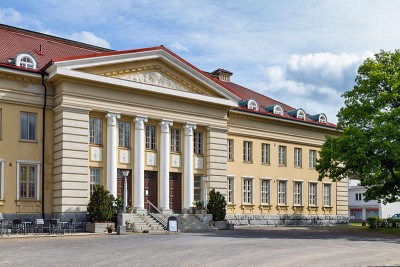 Hotel-Restaurant Mäntän Klubi
Open during summer time mon-sat 8-21. Lunch and á la Carte.
Address: Tehtaankatu 33
Phone: +358 (0)3 474 5900
www.klubin.fi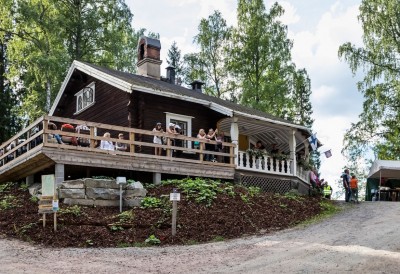 Wine Tavern Vuorenmaja
On top of the hill Mäntänvuori, in the middle of beautiful nature, the historic Vuorenmaja serves now as a European wine tavern and café. Open 28.4.– 24.6. and 13.8.–2.9. Thu–Sat 2–10 pm and Sun noon–8 pm. During summer season 25.6.– 12.8. Mon–Sat 12–10 pm and Sun 12–8 pm. The opening times may vary according to the season. We serve by arrangement all year round. Table reservation is recommended.

Vuorentie 70, Mänttä
+358 (0)3 4747 457
www.vuorenmaja.fi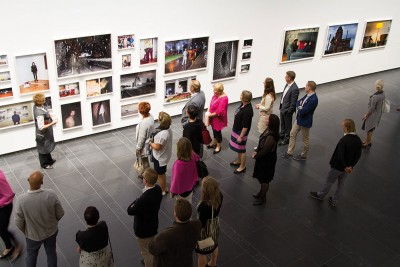 Art, culture and nature – sights to visit
The cities most distinct landmarks are the hills Mäntänvuori and Elämänmäki, the Vilppulankoski-rapid with its rich fishing grounds and the surrounding lakes Keurusselkä, Kuorevesi and Tarjanne.
Due to its many international cultural sites and events, the city it is nowadays known as Finland's Art Town. The most famous sites are the Serlachius Museums, Mänttä Art Festival, Mänttä Music Festival and the Food & Art Festival.