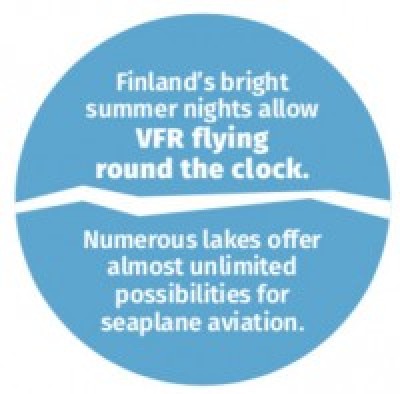 Finland's beautiful nature


Finland's 'right to roam' legislation allows you to enjoy its beautiful nature on land and water – or from the air. Almost 190.000 lakes, lush forests and distinct four seasons are waiting for you!
• Warmest month is July, average temperature 17,4°C
• Coldest month is February, average temperature -7°C
• Longest day of the year 22.6., daylight 19 h 46 min.
• Shortest day of the year 22.12., daylight 5 h 8 min.
The Art Town Mänttä-Vilppula


Mänttä-Vilppula is a small art town located in the middle
of South Finland. The city was established around the paper industry. Nowadays it is known for its international cultural sites and events such as the Serlachius Museums, Mänttä Art Festival, Mänttä Music Festival and the Food & Art Festival.