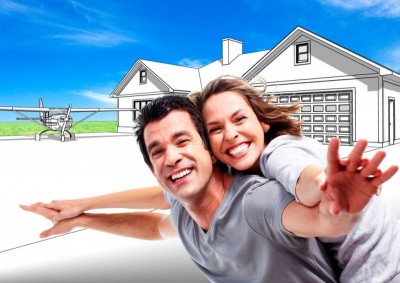 Airpark Lakeside Finland
– surrounded by nature, close to services
Finland's first Airpark, Airpark Lakeside Finland, will be built right next to lake Keurusselkä. The properties of the Airpark Lakeside are excellent for private or holiday homes and even spacious enough to fit in an own hangar.The recreational space with sauna and beach offers a perfect space for all residents to enjoy their leisure time. Boats can be left at the joint landing state. The aerodrome can be easily accessed through the taxiway.
Lakeside Airpark Finland is located right next to the city of Mänttä-Vilppula (approx. 10.500 inhabitants) and all its services.
Property size...................... 1 490 – 2 400 m2
Building permit................. 250 – 300 m2
Building recommendation: two-storied private or holiday home with hangar.
The construction work of the whole area, which also encompasses the area of the Airpark Lakeside, will start in autumn 2019.

Lakeside Business park


Multi-functional buildings for industry, business or office purposes will be built on up to 23.000 m2 of the area. The Airpark is connected through a developing rail line. The school for PART-147 -Aircraft mechanics (SASKY) is already operating in the area.